In order to meet the growing demand of the industry for improvements in product handling processes, G3 Automation develops specially sized palletizing cells, covering various products, loads, formats and measures of boxes to be palletized.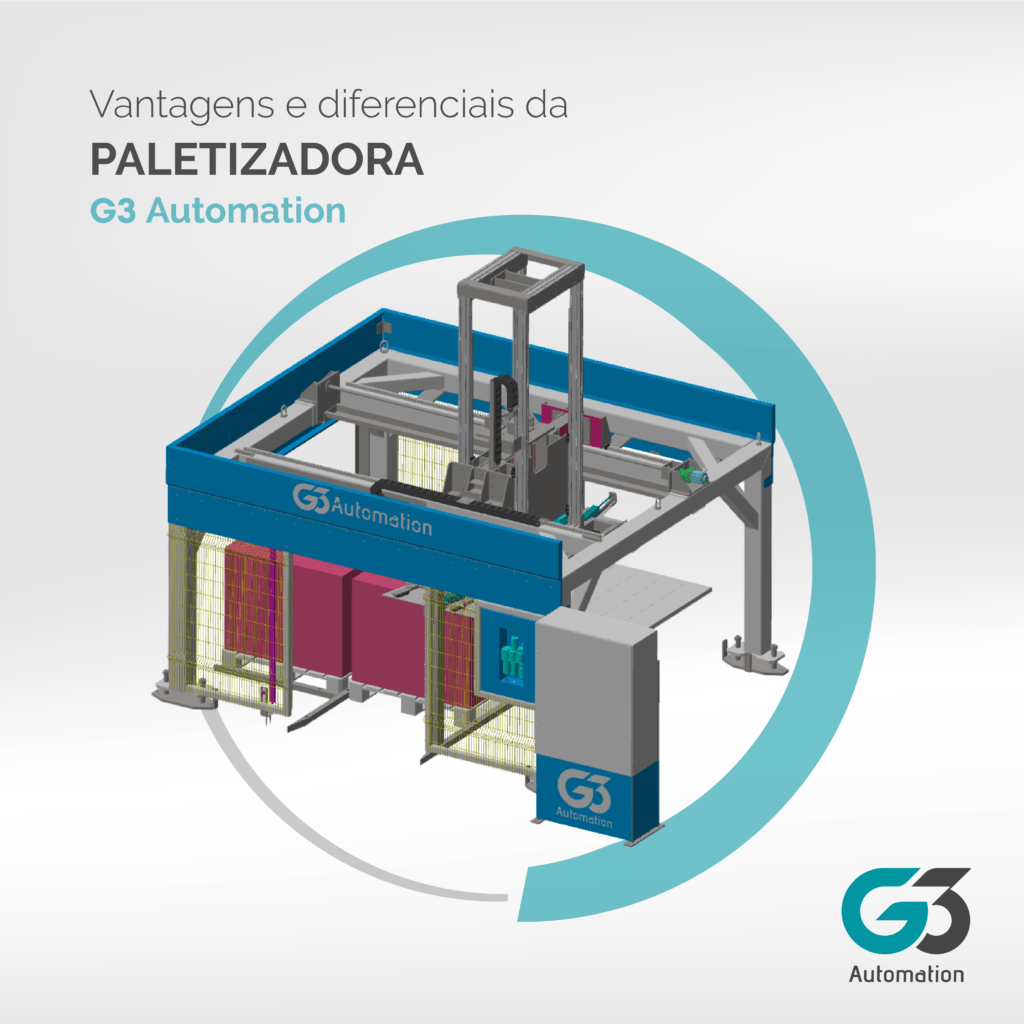 Check out some of the main features that highlight the G3 Automation Palletizer as a high performance solution for the entire industry:
Adaptable to different types of products and box sizes;
Allows secure operator access, in accordance with NR 12;
Robust, resistant structure and with high load capacity.
For more information about this automation or other equipment, please contact us.